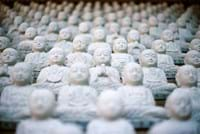 Like the hero of a film, you have an enemy you're fighting against, and a superpower
to overcome them. Understanding this gives you an emotional point of difference
and clearer purpose.

Mindhive is a new crowdsourcing platform helping
organizations gain insights into complex problems.
Pinpointing The Obvious as their enemy opened up the real problem they
were solving for their audience, and lead to their superpower of
Collective Mind Power
It was big thought but also a powerful truth.
Everything flowed from there… their key message;
The world's first crowdsourced consultancy.
And their tagline; The power of many.

Since changing their story with Narrativity, Mindhive has attracted big investors,
tripled their numbers and won global awards.
I had never thought about Mindhive
in the way Narrativity framed it.
I'd been telling my story, not the story of
how world wanted to see it. What
these guys have is unique and very,
very, very powerful indeed.
It's your Purpose, Mission, Big Hairy Audacious Goal and Customer Value Prop all in one. Our storytelling formula shows your audience the value you add to their lives. And it's a simple tangible statement that the whole business can make decisions against.

When Narrativity met Ultimate Finance, their mission was;
To be the No1 independent funder for SME's in the UK.
A classic company talking about what they want, not their customers.
Relieving business owners from the pressures they're under
became their new Quest, and within a year they went from
No3 to be the No1 independent funder for SME's in the UK.
They achieved their original mission by showing their emotional value
to their audience. Their Quest became the brief for their tagline;
The world of good
which struck a chord with business owners who felt funding was a bad thing.
We added the phrase 'good funding' and it reminded them that it does
the world of good for their business, their staff and their families.
In the last few years, we've gone from
No3 to No1. Business has increased 35%.
And we are now No1 on Trustpilot.
We haven't changed. Our products, people
or pricing hasn't changed. Our story has.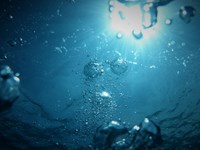 When people buy your story, they'll buy your product. Our Love Story formula makes you the hero that solves their problems. And they'll love you for it.

Desperate to crack the US market, 1907water were rejected by
Whole Foods 3 years running. They needed to tell a different story.
Narrativity used the Love Story formula to create this…

Now more than ever, we crave the uncomplicated, the unadorned and the untainted.
1907water is nature's remedy for the modern world.

From an ancient artesian source in New Zealand, naturally alkaline water continually
rises to the surface to help rebalance and replenish our bodies from daily stresses.

And all we do to this constant gift from nature is bottle it. Isn't that refreshing!

When they told their new story, Whole Foods signed them up nationally.
"That's exactly what our busy customer wants. You understand them."
Trader Joe's & Erewhon also took them on.
A simple story, a stunning success.
Who knew what a difference a good
story could make! Whole Foods, and every
other US supermarket, didn't want to know
about us. Then Narrativity weaved their
magic and now we're in all of them!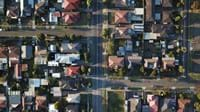 'About Us' pages only talk about the good stuff that's happened. If that
was a movie, it'd be sooooo boring. Heroes have interesting backstories,
with villains, and struggles to overcome. It's why we want them to succeed.

Taking on the big banks is a tough ask. Athena needed to be fearless and not look,
act, smell or sound anything like a bank. This became their Backstory…

She's a home loan wrecker
The big banks are having a lend… locking borrowers into a life sentence,
charging them for sneezing, and giving 0% interest in treating customers like people.
We know, we used to work for them.
Enter Athena, the Game-Changing Goddess of Good Stuff.
She spoke to us (well it was more of a bollocking)
and talked of a brighter future where people could be freed of their mortgage handcuffs.
"It's not about getting a home loan, it's about getting rid of a £#!*ing home loan!"
We did the sums and she was right. By losing the big bank fees, costs and complications,
bypassing the banks to access new methods of funding, and actually passing the savings on,
we could slice a pretty huge chunk of time and money off the life of every loan.
Now we've found a short-cut to financial freedom, Athena's vision is a reality.
Because life's too short for a long home loan.

Our Backstory formula had people cheering for Athena. In 4 months since launch
they've taken $1.5 billion in loan applications. She is killing it!
AMAZING! AMAZING! AMAZING!
We wanted something different and we got it and way more. Our brand, our story and our success would be nowhere without Narrativity.