Storytelling for brands that customers fall in love with.
Seriously,
nobody is listening to you!
Stop telling the story you want to tell and start the one your customers want to hear.
Using the powerful formulas movies use to hook audiences, Narrativity has transformed them into a successful brand storytelling framework that makes you the emotionally engaging hero.
Our process is enjoyable, inclusive and effective, without the never-ending agency costs, timelines and BS. Now, that's the story you wanted to hear!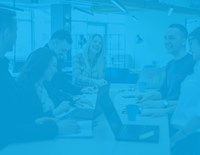 Marketers have been saying for years that brands should be storytellers, but never tell you how.
A unique mix of art and science, Narrativity Story Hero programs input any business into a proven storytelling framework, producing a powerful narrative that will hook your audience straight away.
Brand Story Hero
Turn your different messages into one cohesive and emotional brand story that moves your audience to act.
Output
A compelling business narrative
Time
Less than a week
Suits
Big Brands (and aspiring)
StorySelling
Your website is the ultimate movie trailer of your business. And you have less than 10 seconds to make a great impression.
Output
Your website written,
end-to-end
Time
2 weeks

Suits
Anyone online
Investor Story Hero
If they're invested in your story, they'll invest in you. We'll create a narrative that quickly grabs investors attention.
Output
Key stories and Pitch Deck
Time
Less than a week
Suits
New ventures of all sizes
Staff Story Hero
Win the war on talent by telling the story your staff want to hear. It's more powerful because they create it.
Output
Full amplification
across your biz
Time
2 weeks
Suits
Medium to large businesses
Story Hero Workshops
Multiple companies creating their own story, guided by Greg. Fab stories, for a fraction of the cost
Output
Full Brand Story Hero
Time
2 days
Suits
Smaller companies & Start-ups
DOES IT WORK?
What works for the movies can work for you.
All kinds of businesses are having blockbuster results
from the Narrativity brand story formulas.

Check out some of our latest Success Stories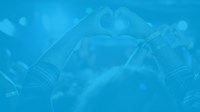 Let's start your
success story.